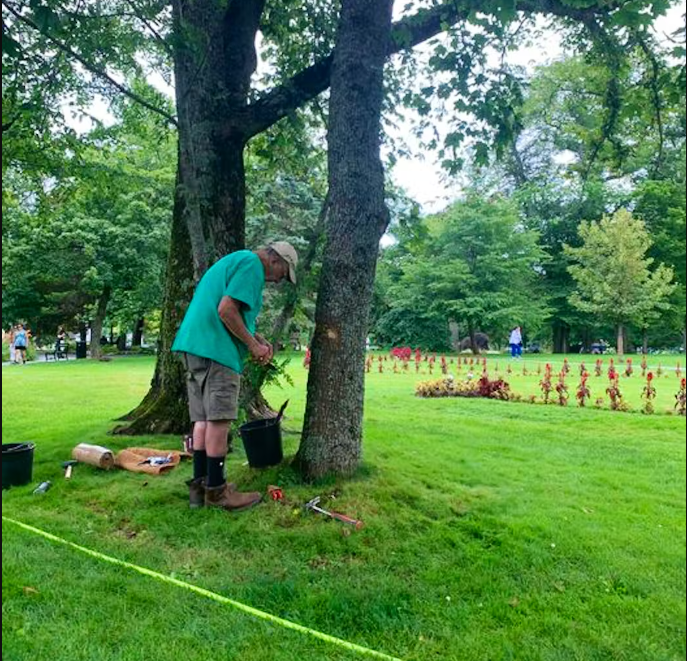 Stan Kochanoff '62 helping repair vandalized trees at Halifax Public Gardens
Arborist Stan Kochanoff (Graduating year class of 1962) helped with the efforts to save the historic trees at the Halifax Public Gardens after about 30 were deliberately wounded. The trees' wounds were cleaned up and dressed with coconut matting in order to retain moisture.
Over the Natal Day weekend, Kochanoff provided his knowledge and skillset to try to save the trees, most of which ranged in age from 50 to 200 years.
Sometime during the overnight hours of July 25 and 26, someone girdled the trees — meaning they removed a section of bark around the entire circumference of the tree. If the tree's cambium layer is damaged enough, it results in the tree's slow death.
Read the full article on the repair project here https://www.saltwire.com/atlantic-canada/news/falmouth-ns-arborist-helping-repair-vandalized-trees-at-halifax-public-gardens-100762984/