2023 West Coast Alumni Conference
August 23

-

August 26

Free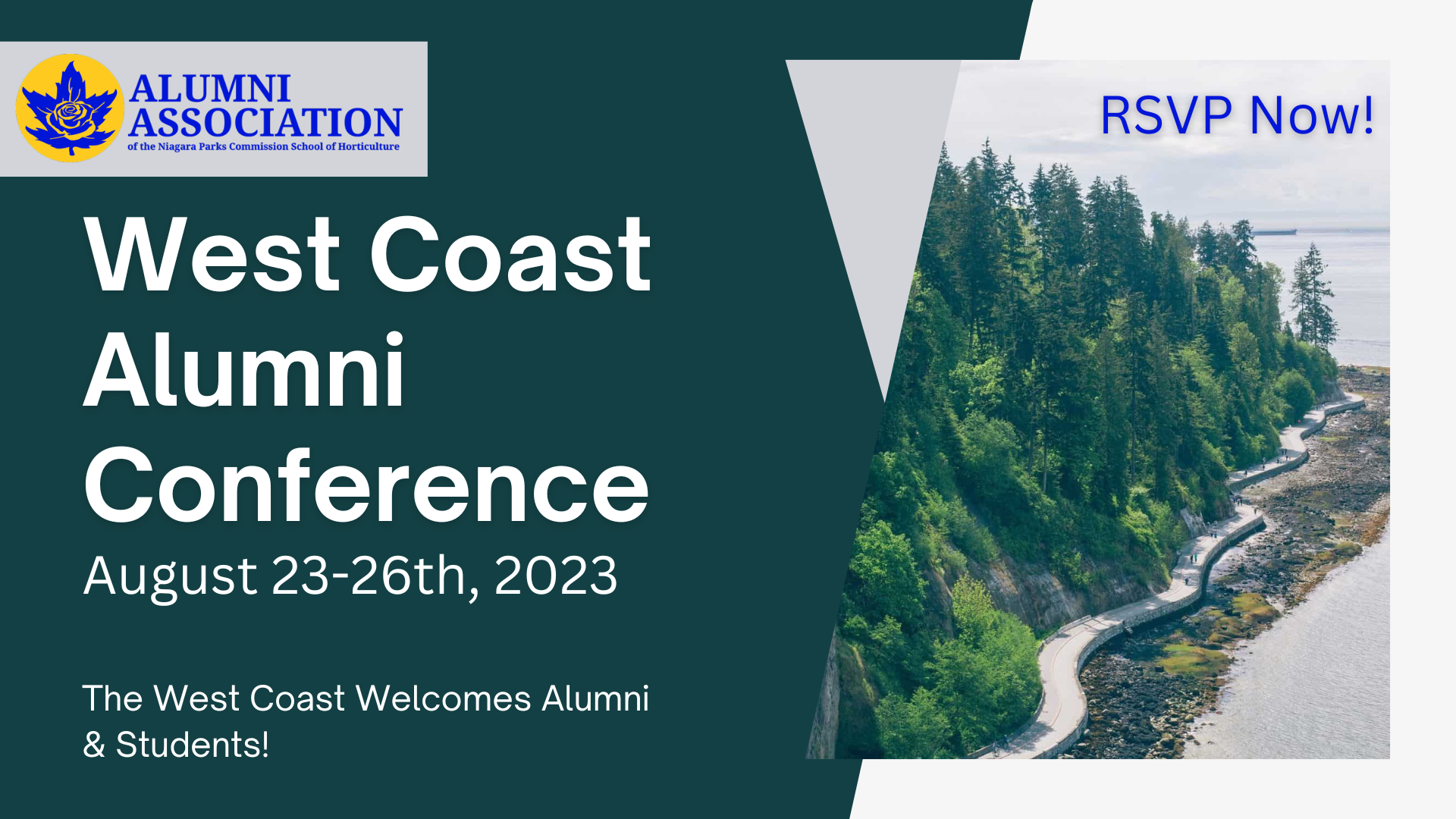 "THE WEST COAST  WELCOMES YOU"
Date: August 23-26th, 2023
Our Annual conference this year will be hosted by our West Coast Alumni in the Beautiful location of British Columbia!
**Pricing for the conference is yet to be determined.
FOR MORE INFORMATION
Bill Reid @ 1-604-328-9237
william.macdonald.reid@gmail.com
or
Bill Manning @ 1-604-308-9585
bmanninglly@gmail.com
or
Stephanie Jocius @ 1-226-374-8053
stephanie.jocius@gmail.com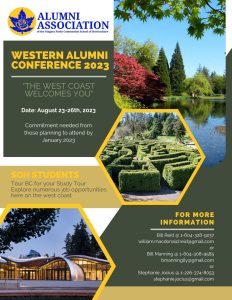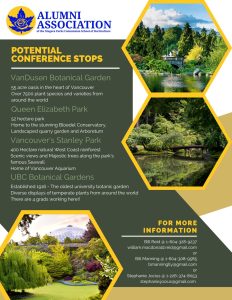 POTENTIAL
CONFERENCE STOPS
VanDusen Botanical Garden
55 acre oasis in the heart of Vancouver
Over 7500 plant species and varieties from
around the world
Queen Elizabeth Park
52 hectare park
Home to the stunning Bloedel Conservatory,
Landscaped quarry garden and Arboretum
Vancouver's Stanley Park
400 Hectare natural West Coast rainforest
Scenic views and Majestic trees along the park's
famous Seawall
Home of Vancouver Aquarium
UBC Botanical Gardens
Established 1916 – The oldest university botanic garden
Diverse displays of temperate plants from around the world
There are 4 grads working here!!
2023 West Coast Alumni Conference
Our Annual conference this year will be hosted by our West Coast Alumni in the Beautiful location of British Columbia.
Pricing TBD
FOR MORE
INFORMATION
Bill Reid @ 1-604-328-9237
william.macdonald.reid@gmail.com
or
Bill Manning @ 1-604-308-9585
bmanninglly@gmail.com
or
Stephanie Jocius @ 1-226-374-8053
stephanie.jocius@gmail.com